Why Fire Exit Signs are Vital to Your Office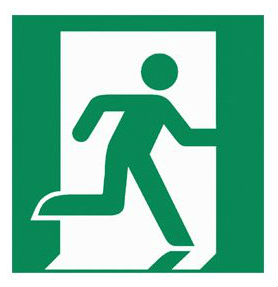 Offices of all sizes and types must be equipped with some type of fire emergency system. The goal is not just to minimize the amount of damage caused by a fire. The employer also wants to ensure that employees are able to exit the space safely and quickly. That's where the idea of the right type of fire exit signs come into the picture. Here are some of the benefits that result from investing in the right type of signage and lighting as part of the overall fire exit strategy.
Clearly Leading the Way
Exit signs come in more than one type. Some are simple placards that are mounted on a wall. Others are intended to adhere to the emergency lighting that automatically activates when a fire is detected. Using both types in the overall safety plan is a smart move on the part of the employer.
The static placards serve to point employees and anyone visiting the office in the right direction. This is important, since there needs to be specific routes for exiting the office and gathering at a safe place for a quick head count. The luminescent signs that are mounted over doors and are part of the emergency lighting system serve as beacons even if the smoke is beginning to thicken. As long as people can see the signs and know which direction to go, they have a better chance of getting out of the building without injury.
Keeping in the Good Graces of the Powers That Be
The regulations regarding fire safety in office and other public buildings is another reason to invest in the right type of fire signage. Posting signs that direct people to the right points of exit are considered just as important as using exit signage over the doors that will be used for the evacuation. Choosing to consult with the local municipality and find out exactly what sort of signage is in compliance with current standards will prevent the assessment of fines in the years to come.
The ideal combination of signage and fire suppression equipment is key for any office environment. All it takes is one fire to demonstrate the value of planning an exit route, investing in the signs and equipment, and designating a place for employees to gather once they are out of the building.