Can Your Smoke and Fire Detection Systems Be Integrated?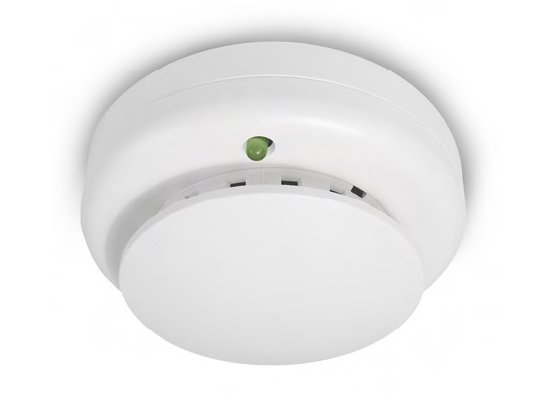 Most fire alarm systems are fully integrated with smoke detectors to ensure that a client's property is as protected as possible from the potential threat of a fire.
1. More Integration Options Available than Ever Before
In a lot of cases, fire suppression systems are now being integrated with more than just smoke detectors; most of the newer options can be fully integrated with other devices such air sample systems, while also being set up in such a way that they can switch off air handler units or HVAC systems, deactivate elevators, close smoke and fire doors or even activate smoke suppression systems in sensitive areas like computer rooms if fire or smoke is detected. If required, many of these systems can be hooked up to an emergency broadcast system as well, enabling buildings to be evacuated quicker.
2. Enjoy Additional Peace of Mind
When integrating smoke detectors with fire suppression systems, it helps ensure that damage is kept to an absolute minimum inside a building. Many companies don't only connect fire alarm systems to sprinkler units; the smoke detectors are normally hooked up to them as well.
3. Choosing the Right Installation Company
While searching for companies that install fire suppression systems, too many people base their choice on price alone. However, this is certainly a case where Benjamin Franklin's saying, "The bitterness of poor quality remains long after the sweetness of low price is forgotten" applies more than ever. When purchasing fire detection equipment, it's essential to realize that you are not just purchasing a siren and some smoke detectors; you are purchasing protection for your property and ultimately, the livelihood of you and your employees.
Before entering in a contract or sales agreement with a fire detection equipment provider, inquire whether they provide after sales service and maintenance on their smoke alarms and Vesda products. It is also essential to find out whether you will be provided with a dedicated account representative, as this will enable queries or complaints to be handled as effectively as possible.
Control Fire Systems has provided companies with fire detection equipment for more than 30 years. As a result, their name has become synonymous with excellent service and equipment that is of an exceptional quality. Contact them today if you are interested in finding out more about the integrated fire detection systems and Vesda monitoring solutions that they offer.